Hello all you heavy metal maniacs out there in Rock N Roll land. I'm back and you that means it's time for another edition of HAIR IN THE AIR, The Official Blog of
3D In Your Face
. We have a very special blog for you this week, but trust me I tell you that every week. Now that we are back home at
The 21st Saloon
, I have been getting more time to rekindle some old friendships back in our home town of Omaha. Out on tour I lost sight of how amazing and important our Omaha relationships are. So my new goal for this winter tour is to focus on conquering Omaha one friend at a time. Now conquer may sound like a violent word, but I am turning this battle into the most positive thing I can think of. Omaha has been truly amazing to
3D In Your Face
and we are always looking for new ways to give back and make all your Rock N Roll voices heard. Before we go any farther I want to thank everyone who came out to
The 21st Saloon
Friday for The Strip Club Choppers show. Also a huge thank you to everyone in Lincoln that saw us at Cappy's. That was the best Cappy's show I have ever been apart of, and I have been around for quite a while.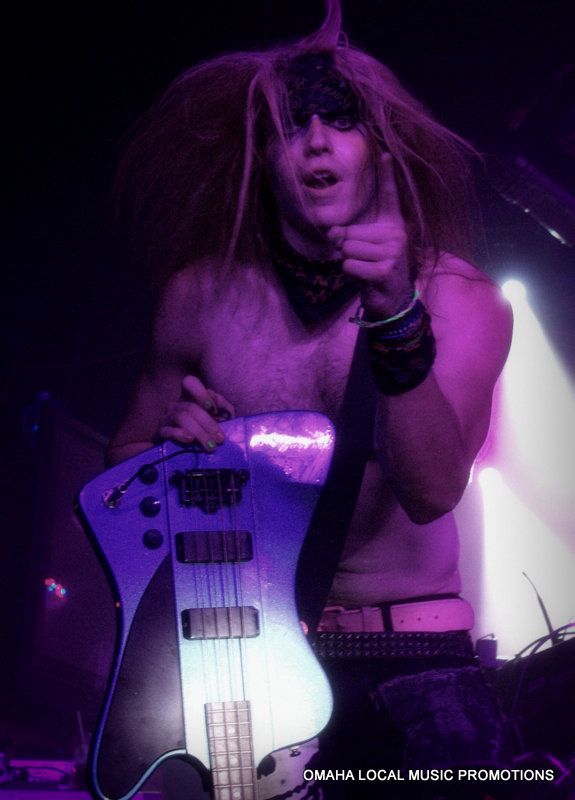 Friday Oct. 4th 3D In Your Face and The German American Society bring you Octoberfest at The 21st Saloon.
This
Friday, Oct. 4th
I am very happy to announce that we are teaming up with The
German American Society
to celebrate Ocktoberfest 80's style at
The 21st Saloon
in Omaha. That's right break out those awesome hats and polka pants because we are going German on your asses. We will be decorating the bar in full German regalia and we will be selling giant soft pretzels at the door. I am also very happy to announce that we will be teaming up with Susan Borchers (aka The Queen of Omaha Rock N Roll) and
Omaha Local Music Promotions
for the duration of our residency. Check out her site for all the happenings in the Omaha music scene.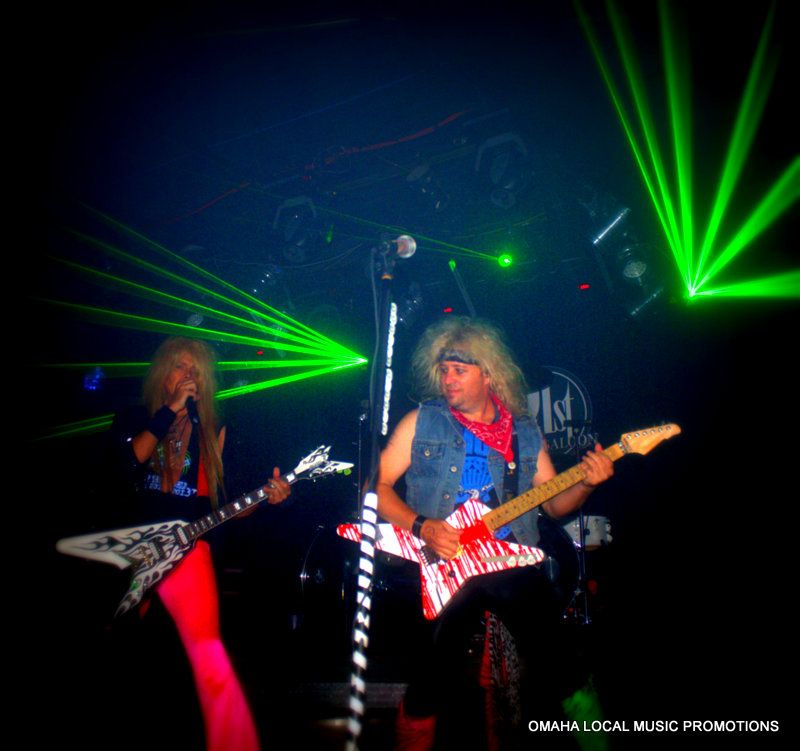 Welcome back to Omaha the loudest hairiest Rock N Roll maniacs. Leave your inhibitions at the door.
Omaha Local Music Promotions
has been kind enough to take some pictures of our last two shows at
The 21st Saloon
. I want to give you people a taste of what you have been missing.
Like I said it above but I really mean it has been an amazing few weeks back in town but I think we need to do something more, something bigger. I think we need to go out and shock the people. We need to take this part to the streets. So Sniper and I have decided we will be going on a little promotional run this Saturday night. We will be hitting up all the hot venues to not only support our fellow musicians but meet you the fans right in your back yards. Our promotional itinerary looks a little like this for Saturday night.
Bottomless Glass
to visit
Hidden Agenda
The Ozone Lounge
to visit
Citrus Club
Anchor Inn
to visit
Toy Boxx
Chrome Lounge
to visit
The Fools
.
If you are going to be in the neighborhood please feel free to stop out and say hello. We want to meet as many of you as possible. This is going to be a night to remember and now you add the Terror Twins to all of these great shows. FORGET ABOUT IT. Somebody last night asked me "Are you in a band?" I of course answered "yes". Then they ask "Like everyday?", to which I answered "Only for the last ten years." There are no days off in Rock N Roll. See you animals out there in the streets.
ALWAYS LOUD
FOREVER PROUD
ROCK N ROLL FOREVER
SPADE